Robert's Birthday Playlist, AKA Birth Of The Schmaltz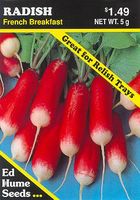 Robert at the Radish issued a birthday
playlist challenge
earlier this week. Here's how I interpreted the challenge: starting in the year you were born, add one song from an album released that year. For an extra twist, I limited selections to songs I actually listened to alot in that year, or may have been playing in the house for the years up to 1976.
1977 was the year the shit really hit the fan. My brother and I pooled our allowance for weeks to go to Sears and buy our first album, Love Gun by KISS. But, it was also the year of Animals, Bat Out Of Hell, KISS Alive II, Draw The Line, Point Of No Return, the unstoppable Saturday Night Fever soundtrack, and the foldout album cover that altered my brain chemistry irreversibly: Queen's News Of The World. Not to mention the albums that were far from my radar but would come into play in good time: The Clash, Never Mind The Bollocks, Exodus, Let There Be Rock, Talking Heads '77, My Aim Is True, and Leave Home AND Rocket To Russia.
Anyway, it's all downhill from there...
Playlist in comments.
Robert's Birthday Playlist